The Group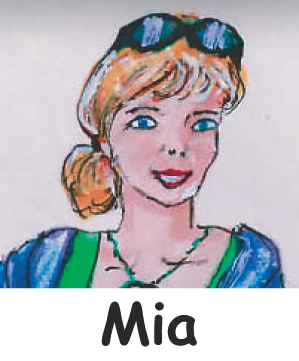 Miss Mia Terre
Hi! My name is Mia Terre but all of my students call me Miss Mia. I'm the one guiding our four fabulous students around our earth with you. My goal for the trip is to use all of my smarts to help you and our student travelers have fun while learning all about our amazing earth. We're going to meet some amazing people and see some fascinating sites. I can't wait.
My favorite activity is vegetable gardening. All I eat is vegetables which is very hard for some of my students to believe. Maybe we can plant some vegetable gardens along our journey? Here's a funny vegetable riddle for you: "What did the carrot say to the corn?" Lettuce rest. I'm feeling beet!
But don't you rest too much. Tie up those shoes and walk or ride your bike as much as you can. The more you travel carbon-free the more we get to see and do on this amazing earth of ours. But don't worry, we'll write all about our adventures in The Earth Examiner so you can read all about it!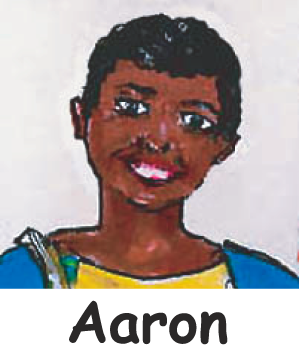 Aaron Mann
My name is Aaron and I'm in grade five. I decided to go on this trip so I could do my part to help the earth. I've been doing lots of reading about the environment and all of the important changes we can make in our lives to help the earth stay strong and healthy.
In my spare time, I enjoy taking pictures and using my video camera to record what I see. I also like playing baseball, collecting stamps and using my computer to make movies.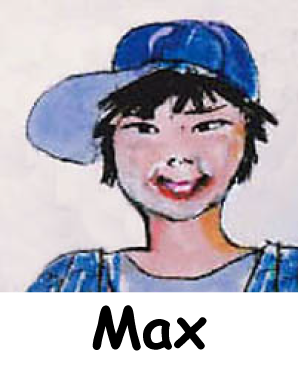 Max Williams
This is great that I get to go on this trip that goes all around the earth. I actually have family from both ends of the earth. My Mom is from China and my Dad is from the U.S. I've been to China once, when I was in Kindergarden, and I'm hoping that I get to go back sometime soon.
I spend pretty much all of my time skateboarding. I'm in grade five and I help to teach skateboarding at the rec. center to kids who are just starting out. It's a blast. I bought a bunch of my students Scooby Snacks for sticking with it and practicing. It takes commitment to get to be good at something. The practicing makes it worth it because practicing makes you... gooooood.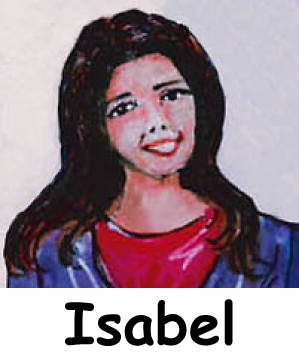 Isabel Roderick
Hi! I'm Isabel. Most people don't know that I speak English and Spanish. At home, my grandfather lives with us and he can only speak Spanish. He calls me "Ibbie" and I call him Litto. If you look at my picture, you'll see that I have to walk with a crutch. This is because I was born with a condition called Cerebral Palsy. It makes the muscles in one of my legs and feet weak and sometimes tight. I have to wear a brace over my right ankle to help make it stronger but you can't see it in the picture.
I feel really lucky to be going on this earth walk because I want to prove to myself that I can do it. I know some days will be better than others but with the help of your strong walking and biking we're going to experience amazing things. Litto and I play Spanish guitar together. Maybe somewhere along the way, I can play some guitar for you.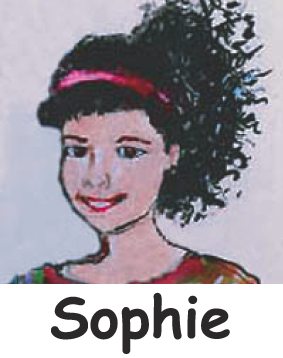 Sophie Jackson
My name is Sophie and I'm in grade five. I pretty much love everything that has to do with sports. My favorite sport is soft-ball. In the Spring, I also love the high jump in Track and Field.
This trip is really exciting for me but I'm a bit scared to be away from my family. I have three older brothers and they're the best. I'm going to miss them but I know that this trip is the chance of a lifetime. Thanks for all of your walking and bike-riding and scootering and skateboarding. Every little bit moves us a bit farther along which will continue the adventure.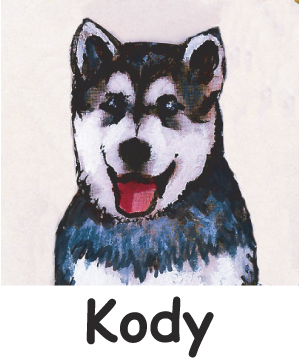 Kody
Kody is a husky dog who lives with Miss Mia. Three years ago, Miss Mia volunteered at a dog shelter on the weekends and Kody was brought in to the shelter with a bunch of other dogs from Nebraska. Miss Mia brought Kody home and they have been the best of friends ever since. Kody's favorite activity is jumping in lakes and streams when he and Miss Mia take walks in the woods. He also loves to go the beach. Miss Mia throws a tennis ball into the waves and Kody swims up and over the waves to fetch the ball. Miss Mia brought Kody on the trip with them because she couldn't bear to leave him behind. Kody can't wait to spend time with kids from all over the world (and hopefully play a few games of fetch! Miss Mia brought a few tennis balls with her).